Education in Canada



English | Francais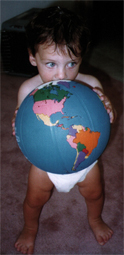 Canada's education system begins in kindergarten and continues through to grade 12. In Canada, education is funded and free to all Canadian citizens until the end of secondary school. College is free in Quebec. Tuition is charged for university. School is mandatory for ages 5 to 18. The Canadian education system allows any student who has successfully completed kindergarten to grade 8 to receive a secondary education. Secondary education provides the students next five years of education. At the local level, public education is under the authority of the public school board. School boards are known under other names such as school districts and school divisions. Over 50% of Canada's population has had an education. Elementary education provides the first 6 or 8 years of mandatory education.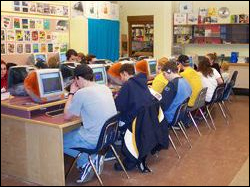 The Council of Ministers of Education (CMEC) was formed in 1967 in order to act as a national voice of education in Canada. The provincial and territorial ministers meet at the Council of Education to discuss mutual educational matters. There are 13 education systems across Canada; each teaching it's own history, culture, and geography. Provinces and territories are responsible for elementary, secondary and post secondary education. Indian children who attend Nations administered or federal schools on reserves receive financial aid from the federal government at the post secondary level. All post secondary institutions can give authority to grant academic credentials.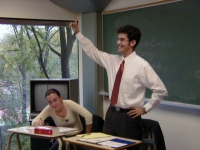 Most post secondary school years run from September through to the end of April or early May. Certain post secondary schools operate year round. CMEC works with national education organizations, the federal government, foreign governments, and international organizations to discuss and represent the provinces', and territories' of Canada educational needs, and interests. Because Canada has two official languages, French and English, the minority language is available in most schools throughout the country.



None.


A Krista de la Rama, Joshua Liu, and Lauren Wood Production | 2002-2003